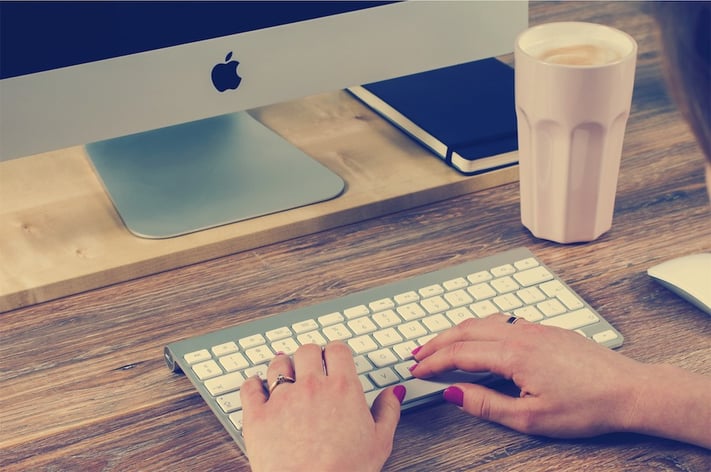 As the end of 2016 approaches, you're no doubt focusing on student enrolment for 2017. Here are some practical ideas about how your Registered Training Organisation (RTO) can use inbound marketing to cost-effectively bring you leads that are going to convert. Inbound marketing is the ideal place to attract potential leads looking for information online about next year's courses. Mashable reports that Google gets over 100 billion searches a month and your potential students will be part of this.
Leverage existing data
The first thing to do is look at your existing data. You can tailor the courses you're offering to match different criteria, like job type, gender, and educational background. You can then send out this content across the channels your prospective students prefer. You should have a lot of data from existing students about where they like to look for courses and what appeals to them. A good starting point is social media. Pew Research reports that over 72% of adult internet users use Facebook and that it has the most engaged users – 70% log on daily and 43% log on several times a day!
Use keyword-optimized content
Focus on the pain points and challenges your prospective students may face. They will be searching for answers, so if you have your keywords optimised, and the content to answer their questions, you'll be positioning yourself as a thought leader in this space. A good tip is using the long tail keywords that students are most likely to use. Long tail keywords consist of a very targeted search phrase that contains three or more words. These keywords will help you rank quicker due to less competition, cost less in terms of pay-per-click, and will ensure you receive higher quality leads who are really interested.
Use social paid ads
Social media ad spending is likely to exceed USD $35 billion in 2017, which shows the major impact social media advertising is having. It has maintained consistent growth for nearly half a decade because it reaches consumers in the online spaces they like to 'hang out'. Everything you do with social paid ads will align with an inbound content strategy, as you'll be creating content that people love to read and connect with – and in doing so, you'll strengthen your inbound campaign.
Increase conversion with Exit-Intent Popovers
Exit Intent Popovers detect when a visitor is about to leave your site, and they pop up to present them with a message to stay. Exit-Intent Popovers are currently the hot topic when it comes to conversion optimisations, because with a well-crafted message or question you can have a second chance at communication something important to your visitors before they leave your site. They are also far superior to normal popups as they don't interrupt your visitors and prevent them from browsing or scanning your site, they only appear when the visitor is about to leave.
Run a survey and create a research report
Your most valuable source of information is your current students. Run a research report enquiring how they found your RTO. Ask them specific questions like what attracted them to your RTO? What appealed to them about the course they're taking? Did they have any challenges when applying? Questions like these can give you valuable information, which you can use to tailor content to attract high-quality leads and position your RTO as one who understands their pain points and what they're looking for.
Retargeting
Retargeting is a great way of reminding your prospective students about what they were looking at when they visited your site, and it's a wonderful motivator to encourage them to return and look a little deeper. Once a student or parent visits your website, a cookie will be dropped on their browser, and as they continue to browse the Internet they will see your banner ads that are on the Google Display Network. This keeps your RTO top-of-mind and is a highly effective way of converting 'a browser into a buyer'. In fact, 70% of visitors who are retargeted with display ads are more likely to convert on your website!
Inbound Marketing – the future for RTOs
Lupo Digital is aninbound marketing agency which helps RTOs to cost-effectively and efficiently increase student enrolment. For more information about how inbound working for RTOs, download our executive guide to inbound marketing for RTOs.