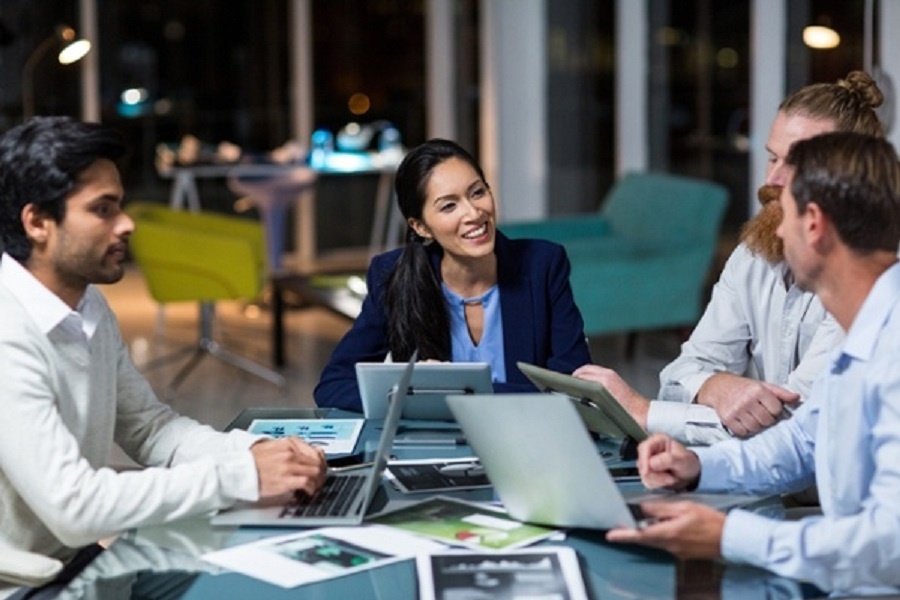 There are immediate changes you can implement to drive more traffic to your website and increase leads all while you work towards achieving your long-term SEO and brand awareness marketing goals. While you don't want be misled by vanity metrics, you shouldn't neglect the fast fixes that can instantaneously improve your marketing. Here are six quick wins to boost your overall digital marketing strategy:
Website Improvements
Your website is your digital marketing strategy's most important asset. Even if it isn't perfect perhaps you're going through a redesign process you can still tweak it as is. Make sure all your information is current, and that your contact details are easy to find. You can increase the visibility of key business details by using the free business listing from Google My Business.
Additionally, every website page should have a clear call-to-action (CTA) in the right place. Using a heatmap to pinpoint which areas of your site receive the most traffic will help you strategically position your CTA buttons.
Increasing SEO
Seeing the results of your SEO strategy can take between 4 and 6 months. In the meantime, increase link acquisition and optimise your current content to improve SEO. Check that your vanity URLs, social media and web domains are consistent.
Before you start sharing new content, ensure your existing content's SEO from your website copy to your blogs is up to scratch. This includes title tags, alt tags, meta descriptions and headers.
You can also reclaim unlinked brand mentions. Search the web for companies, organisations and individuals who have mentioned your brand, and ask them to link back to your site. Increasing your backlinks will improve your ranking on search engines and enhance your digital marketing strategy.
Optimising Social Media
If you want greater brand awareness, you have to be at the forefront of people's minds. Social media is an excellent portal to share valuable information and increase customer engagement. Grow your audience by following those who share your posts and syndicate high-quality content that incites a call-to-action. Remember, social media engagement aggregates overtime and its effects can be difficult to quantify. However, it's a great way to quickly expand digital presence and strengthen customer relationships.
Marketing Content
Marketing content via email, social media and integrated website blogs increases SEO and traffic, creates brand awareness, and positions your company as an industry leader. An effective digital marketing strategy includes creating content that's comprehensive, actionable and evergreen. Initially, if you don't have the capacity to produce consistent blogs, you can always put together a curated newsletter to share company news, industry insights and to promote special offers.
Sending Emails
Scrutinise your emails. Are your subject lines succinct and engaging? Does your signature have CTAs? Automation technology enables you to compile informative, personalised emails; but without CTAs that link to new product offerings, insightful information or contact details, they won't increase customer engagement or drive traffic to your site.
Accessing Analytics
Keep tabs on your data. Increased traffic and lower bounce rates can be indicative of improved SEO. Analytics will also alert you to website pages with high bounce rates that need fixing. Furthermore, it's useful to find out which keywords are frequently searched for on your site. While you might not be able to use all of them in your website copy, they will come in handy when you create content campaigns and need to increase SEO.
A good digital marketing strategy integrates short-term wins with long-term ROI. Seemingly minor changes shouldn't be overlooked. They create instant results that positively impact your long-term digital ambitions. Lupo Digital is an expert digital marketing agency that can help you achieve quick wins as part of a comprehensive digital strategy. Contact us to turn your highly targeted leads into valued customers.