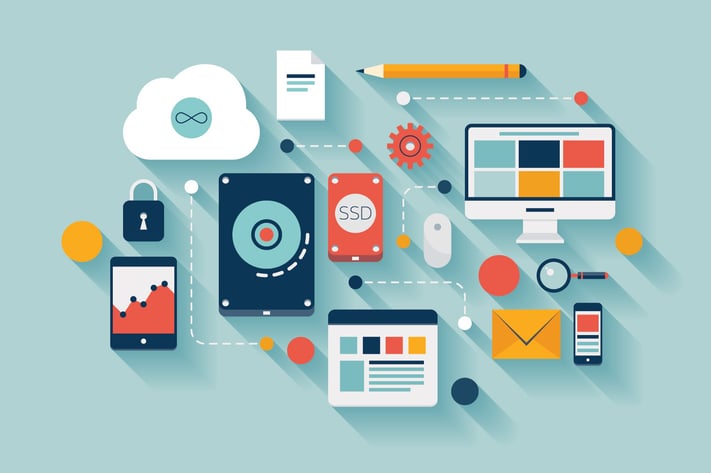 If you're like most marketers trying to keep your website fresh, you might be redesigning it every 2-4 years, spending $10,000 to $80,000 to launch, and suffering months of agony.
Trying to please all your internal stakeholders, addressing the needs of your target market, writing and re-writing content, approving design revisions - hoping your new website won't create more problems than it solves.

There has to be a better way!
What if you could redesign your website gradually, over time? What if you could focus on the areas of your website that actually drive results - more visits, leads, and customers? What if you could present hard evidence that design A works better than design B? Enter the concept of Growth Driven Design, or GDD where you are making continuous and ongoing improvements to your site, with the help of web and marketing experts that use data to make decisions. You can finally say goodbye to inflated website redesign projects.
What is Growth Driven Design?
Growth Driven Design, or GDD, is the practice of constantly improving and evolving your website - its design, conversion funnels, content, and structure. Changes are guided by hard data, such as your web analytics, user testing results, split testing, heat maps, or buyer personas. GDD keeps your website fresh and current, optimized for lead generation, and relevant to your buyers and customers. By investing in monthly website improvements instead of a massive website redesign project every few years, you will realize steady gains in your website's performance and an overall greater return on investment.
What you can do with Growth Driven Design:
Design a new homepage banner -- and test its effectiveness compared to the old one

Run a usability test to get feedback from your users or an anonymous panel

Move the location of key Call to Action (CTA) buttons, navigation menus, or other content based on the results of heat map analysis

Steadily add or edit content using personalization tactics, such as targeting a visitor's buyer persona, industry, or product interest

Simplify or reorganize the structure of your navigation menus

Run tests to optimize conversion rates on your landing pages, blog, or CTAs
Lupo Digital is a digital marketing agency that specialises in inbound marketing, helping organisations with their client engagement and building strong ongoing relationships with their prospects and prospective clients. We have a passionate, experienced team dedicated to bringing all the benefits of inbound marketing. For more information about how inbound marketing works for your organisation, download our executive guide to inbound marketing.