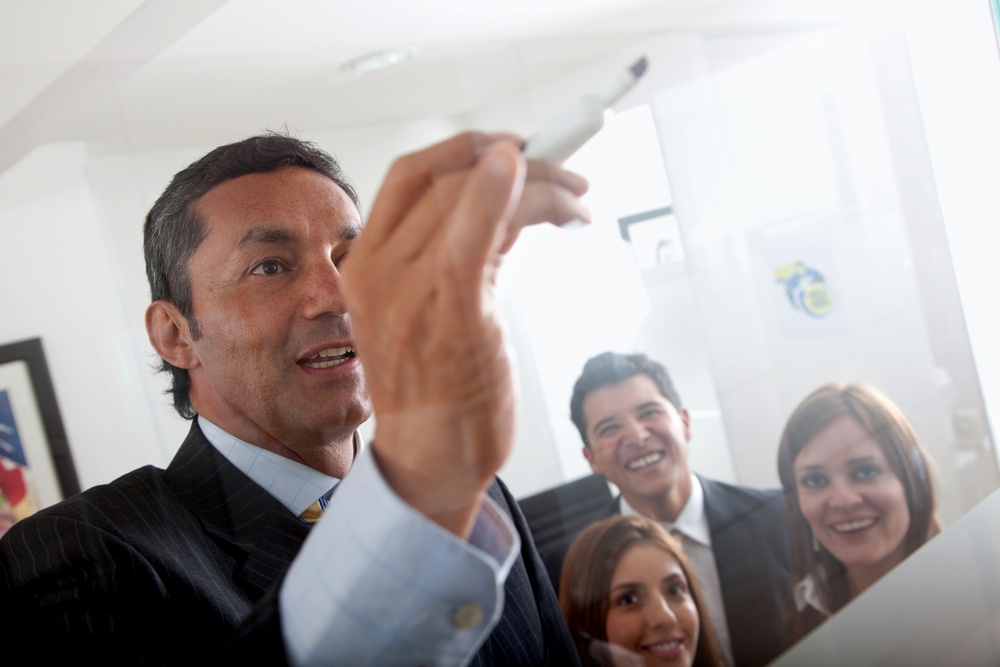 If your organisation is expanding, hiring new employees, rebranding, or rehashing an ineffective inbound marketing strategy, then you have likely looked into hiring a Chief Marketing or Chief Growth Officer (CMO or CGO). A CMO or CGO can plan, optimise and execute an effective marketing campaign for your organisation. However, full-time CMOs or CGO's also require premium salaries, which isn't always in the budget.
Fortunately, there is a way for you to reap all the rewards of a highly effective CMO or CGO without having to create a full-time position, or pay out a large, full-time salary. You could look into hiring a fractional CMO or CGO .
What is a fractional CMO or CGO?
A fractional CMO or CGO is a part-time (sometimes off-site), or freelance professional that offers the same services as a full-time CMO or CGO, for just a fraction of the price. They work in direct contact with C-level executives to create effective inbound marketing strategies, and then liaise with the sales and marketing teams to ensure that it's implemented according to best practices.
How can a fractional CMO or CGO benefit your organisation?
Let's look at the top 7 benefits of employing the services of a fractional CMO:
1. You'll save money
We've already mentioned that fractional CMOs or CGOs are not as costly as full-time hires, which means you will save a significant amount of money when you hire one.
2. They close the leadership gap
It is not unusual to find a gap in communication and coordination between sales/marketing employees and CEOs, as well as other C-level executives. A fractional CMO or CGO works in a position between the two and will help to bridge the organisational gap.
They work with high-level management to develop an effective marketing strategy. Then liaise with the teams to provide expert-level guidance and ensure the successful implementation of the inbound marketing campaign.
3. Maximise your marketing budget
A fractional CMO or CGO won't just assist you in allocating your budget, they will also ensure that it is channeled into areas that maximise ROI and lead generation.
Their previous experience, data results and professional drive means that they can make the most of any budget, no matter the size.
4. Skilled data analytics
Any fractional CMO or CGO worth their salt will have a solid understanding of marketing analytics, and how to use data-driven results to create a successful marketing strategy. A fractional CMO or CGO can use analytics to recommend the most appropriate marketing automation software and ensure that you are making use of the best marketing methods to convert leads.
5. No long-term commitment
You don't need to make any long-term commitment with a fractional CMO or CGO, as they are only contractually bound to your company for as long as you need their services. As such, you don't have to worry about paying a full-time CMO or CGO when they aren't essential.
6. They bring an outside perspective
It's easy to lose sight of the bigger picture when you are involved in the day-to-day running of an organisation. A fractional CMO or CGO can offer an outside perspective and insights into activities or factors that increase growth.
7. Dedicate, drive and strategise successful actions
It's one thing to analyse data, but quite another to drive purposeful action from it. A fractional CMO or CGO will be able to analyse and examine your marketing strategy, and then work on its weaknesses and capitalise on its strengths. They could also start a new and more effective marketing strategy if yours isn't where it should be.
A fractional CMO or CGO is an effective way to get the CMO-level experience and services for your organisation, without incurring the costs of a full-time employee. They provide on-demand, professional perspectives on customer conversion and sales development, and apply the best practices for effective marketing execution.
Lupo Digital is a sales and marketing growth team that specialises in digital sales, service and inbound marketing, helping organisations with their client engagement and building strong ongoing relationships with their prospects and clients. We have a passionate, experienced team dedicated to bringing all the benefits of inbound marketing. For more information about how inbound marketing works for your organisation, download our executive guide to inbound marketing.