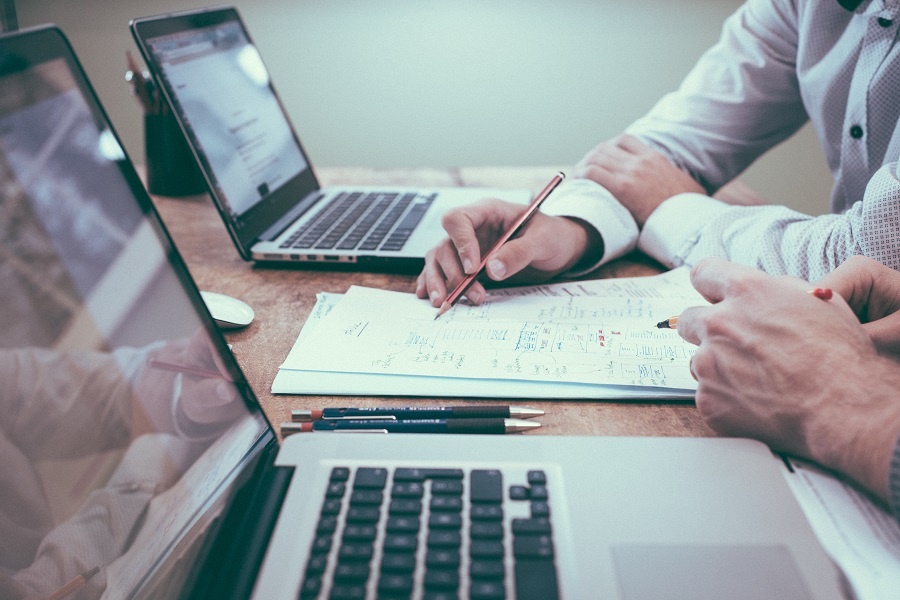 If your Registered Training Organisation (RTO) is going to run a successful inbound marketing campaign, your sales and marketing team need to work closely together. Marketing needs to ensure that you have student prospects lined up ready to convert and your sales team should convert these leads efficiently into customers.
In a small company, the sales and marketing functions are often the duty of one or two people with shared responsibilities. In situations like these, it's easy to share marketing sales goals and insights. But as your RTO grows and teams begin to form, these lines of communication can often break down and both teams suffer as a result. To prevent this from happening, here are a few things you can do to ensure they work together and your smarketing efforts efficiently convert prospects into happy customers:
Smarketing starts when teams work together
Sales and marketing need to work hand-in-hand but unfortunately, in many companies these teams are often in conflict fighting over responsibilities, recognition and resources. Common problems include competition for funding, a lack of respect for each department's functions and no corporate culture to support cooperation. The solution to this is relatively simple. Both teams need to understand they play a vital role in ensuring business growth and that they should combine their strengths for the benefit of the RTO as a whole. You can create a cooperative culture by holding inter-team meetings, aligning promotional offers and campaigns and encouraging teams to understand each other's roles better.
Create content based on your sales team's goals
Encourage your sales team to share their conversion targets. Your marketing team can then create content, like blog posts, promotional emails and other materials to generate and qualify leads to pass on to the sales team. Creating content based on your sales team's goals can help you strengthen the bond between the two teams and increase communication.
Encourage sharing between teams
The more you can encourage sharing between your sales and marketing teams, the better your smarketing will be. Marketing teams can help sales by passing information over to them about customer behaviour and preferences and the sales team can use this information to make better decisions about who the good leads are to prospect and sell to. The more contact information a lead record has, the more your sales team can filter and route leads based on characteristics and interests in addition to activity and engagement. The type of information your marketing team can pass onto your sales team can come from a variety of inbound marketing channels:
Facebook users often share their geographical information, their interests and their life stages and any challenges they may be facing.
LinkedIn users often share their job titles, company names and what industries they want to work in.
Twitter users often share keywords and opinions.
Without this type of additional information, your sales team can spend a lot of time figuring out who to approach.
Perfect lead nurturing
Encourage your teams to work together to identify and document the personas of the students you're trying to attract during the sales process. Document their characteristics, pain points, needs and motivations. Then ensure your marketing messages are designed to give them the information they need at each stage in the sales funnel. According to MarketingSherpa, 79% of leads never convert into sales and lack of lead nurturing is the common cause of this poor performance. You can prevent this by getting marketing to drip-feed relevant information to your prospects to build trust before any salesperson calls your student prospects.
Work together for a successful sale
Marketing people often know your products inside out and understand how they answer the needs and challenges of each customer. As a result, they are the perfect people to jump on the phone and help convert tricky prospects. Marketing teams shouldn't be afraid of making a sales call. Instead, they should be rewarded when they help to bring a successful conclusion to a sale
Lupo Digital is an inbound marketing agency that specialises in smarketing for RTOs and creating successful inbound marketing campaigns. For more information about what digital marketing channels work for RTOs, download our executive guide to inbound marketing for RTOs.