Steps of Inbound Marketing
The Inbound Marketing Blog Series: Part 1 | Part 2 | Part 3 | Part 4 | Part 5
The steps to inbound marketing can be divided into four steps:
Each of the four steps have specific tactics associated with them. Here we examine those tactics more closely during our Inbound Marketing Assessment - these are Lupo Digital's view of each steps and the tactics:
Attract
To attract visitors, marketers identify the keywords that customers may use to find a product or service, and then create related content. Customers today do so through voice search, AI assistants on devices or through traditional text based typing options, via browsers on in platform. Visitors may find a webpage directly through a search engine or through a media link, but the result is the same: increased traffic.
Engage and Convert
Once traffic has been driven to the website, interested web visitors are converted into leads by prompting them to intentionally volunteer their contact details in exchange for a content offer, that aims to add value for them. Brief and informative landing pages tell visitors what they're getting, while CTAs tell them how to take the next step. Because only serious buyers will part with their details, the form guarding the downloadable content also acts as the first level of qualification (for you). This is why knowing your Buyer Persona intimately is so important - to ensure information meets your customers needs precisely.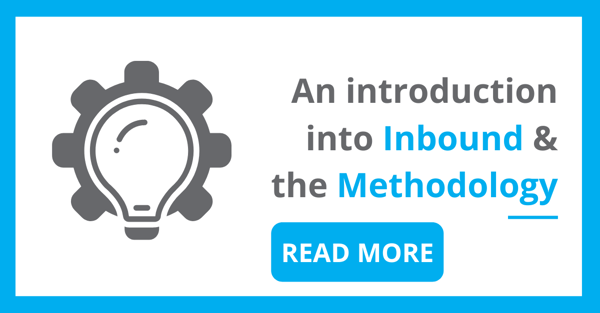 Close
Most leads who enter a buyer marketing/sales funnel are not initially ready to buy yet. However, after they intentionally and voluntarily submit their details, they are guided down the marketing funnel and towards the sales funnel by an automated process of tools and tactics (for example: email, SMS, messaging, and response-to-action workflows) that qualifies them according to how they engage with the content and messages. Only leads that are qualified are then passed on to the relevant sales channels, where the final tasks – such as demo's or contract negotiations – are completed.
Delight
Interaction with a customer doesn't end with a purchase. An inbound campaign continues to engage and delight customers long after a sale is made, turning them into even happier promoters. To ensure that customers are delighted with a business' after-sale correspondence, brands can do three things:
provide customers with guidance on how to get the most out of their product or service
keep up correspondence with emails designed to keep the brand front and foremost in a customer's mind
give their customers the resources that will enable them to do their jobs better
By maintaining an open conversation, companies create lasting customer relationships that result in increased sales and greater ROI.