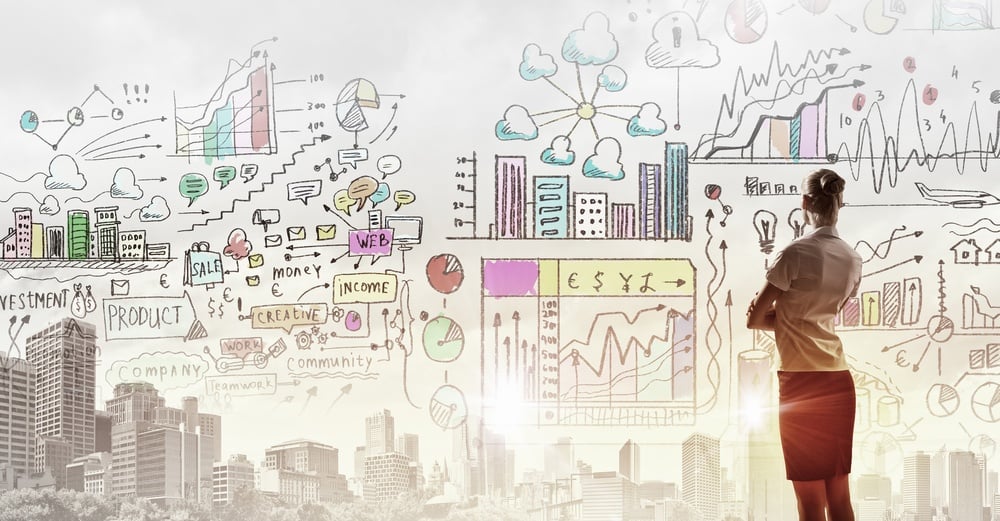 Marketers often find themselves pushed for time and resources, and mistakes only exacerbate these issues. That's why it's important for your organisation to have an experienced and efficient marketing team to maximise ROI with a limited time frame and marketing budget. But remember: even an experienced marketer makes mistakes.
Here are three common mistakes that organisations make in their marketing strategies:
Non use of intelligent data and metrics. Your marketing strategy should be based on intelligent data and metrics. If you don't track your results, you won't be able to see what's working and what isn't. Tracking your results through tools such as Google analytics, social media platforms, PPC campaigns and lead conversion rate results will give your organisation the information it needs to create an effective marketing strategy.
Use intelligent data and metrics to figure out who your ideal customer is, analyse their behaviour, identify which aspects of your marketing campaigns are most successful, and which are generating the least interest. That way, your marketing team can create a strategy that's more targeted, personal and engaging—all factors that will contribute to the success of your campaign.
Failing to create customer personas
Our ability to collect intelligent data has been greatly enhanced over the last few years. New technology enables companies to glean insights into their customers' behaviours and demographics like never before. However, by failing to create buyer/customer personas, many organisations aren't taking advantage of the data available to them. Personas allow segmentation of your marketing lists into specific demographics. As a result, you can create content that targets a particular persona, which is more likely to bring in better results. Make sure that your marketing strategy is created with specific personas in mind. Personalised and relevant content has a much higher engagement rate, and is more likely to resonate with your target audience.
No competitor analysis
New social monitoring tools make it easy to perform complex competitor analyses. Facebook, Twitter and Instagram (to name just a few) all have comprehensive tools that your organisation can employ, but there are also other aspects of competitor analysis to keep an eye out for. Identify your competitors' target market. Who are they? How do they interact with the brand? Who are their influencers? What are they talking about? What is their perception of your competitors?
Having this kind of information at hand is a great way to learn from your competitors' mistakes and capitalise on the areas they are failing in. Knowing how your competitors work is the best way to strengthen your marketing strategy and give yourself a competitive advantage in the industry. These are just some of the marketing mistakes that organisations make when creating their marketing strategies, and you will save time and money if you manage to avoid them. Good marketing strategies connect ALL of your marketing tactics to give you more leads, customers, customer retention and ROI.
Lupo Digital is a sales and marketing growth team that specialises in digital sales, service and inbound marketing, helping organisations with their client engagement and building strong ongoing relationships with their prospects and clients.
For more information about how inbound marketing works for your organisation, download our executive guide to inbound marketing.